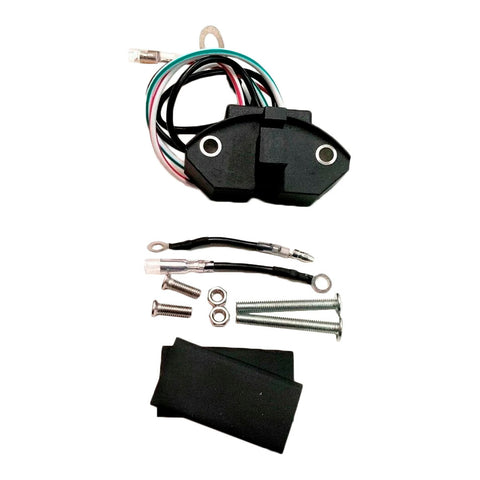 Ignition Sensor For MerCruiser Thunderbolt 87-91019A3 87-892150Q02, 18-5116-1
Ignition Sensor Kit for MerCruiser Thunderbolt
Brand New ignition sensor Kit for MerCruiser Thunderbolt. This ignition sensor meets or exceeds OEM specifications.
Replaces Mercury part # 87-892150Q02, 87-892150A02, 87-861780A2, 87-91019A6, 87-861780Q4, 87-861780A4; 87-91019A3, 87-91019A2, 18-5116-1, 9-29804
The sensor fits the following:
All V6 & V8 engines with Thunderbolt electronic ignition from approximately 1981-1997. Thunderbolt ignition systems were widely used on 4.3L, 5.0L, 5.7L, 7.4L, and 8.2L engines. 
---
We Also Recommend