Chrome Wheel Weel Fender Trim Molding Kit - 5/8" Wide
Chrome Wheel Well Trim D.I.Y. Kit
The Do-It-Yourself kit will include (4) pieces of Chrome trim molding measuring 6 feet (72 inches) in length and 5/8" in width. The trim is made of flexible high quality plastic with a 3M adhesive tape on the back. You will be cutting the trim yourself to fit your wheel wells. The chrome trim can easily be cut to length with any pair of shears or scissors.
·         General Installation Instructions will be included with the kit
·         The trim is manufactured to withstand the most brutal weather conditions Mother Nature has to offer
·         Please note that this is not actual metal chrome that is stiff and rigid, this is a ABS Plasti-Chrome molding that is flexible to allow it to contour to your vehicles surface.
·         Please measure your wheel wells before purchasing to ensure this will fit your vehicle and give the desired look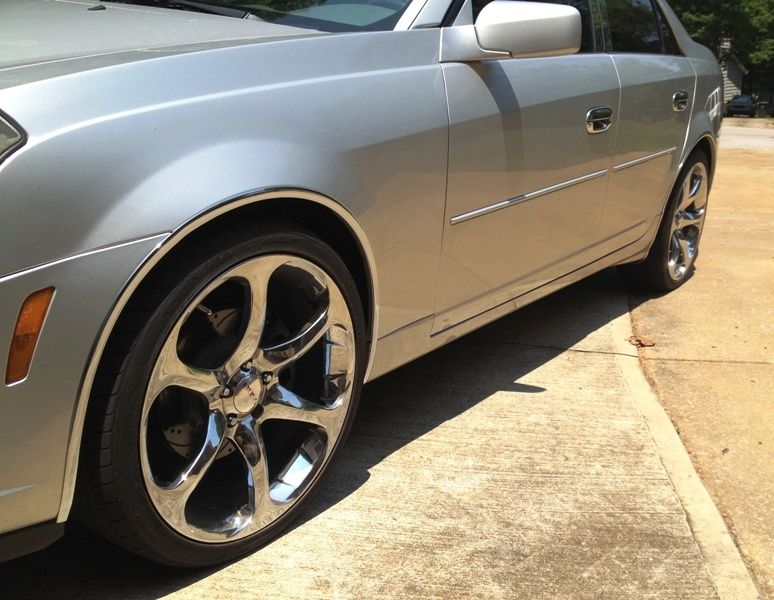 Sample of the Chrome Trim:
Installation Process:
(1) - Measure the distance around your wheel well for each wheel.
(2) - Cut the trim to the measurement you just took (measure twice and cut once).
(3) - Cleaning off the area of application with rubbing alcohol or water to remove any dirt, grim or waxes
(4) - Remove the strip covering the adhesive
(5) - Apply the trim to the wheel well lip
(6) – Repeat for the remaining sections
Powered by eBay Blackthorne 04.11.023
---
We Also Recommend